Freckles' Page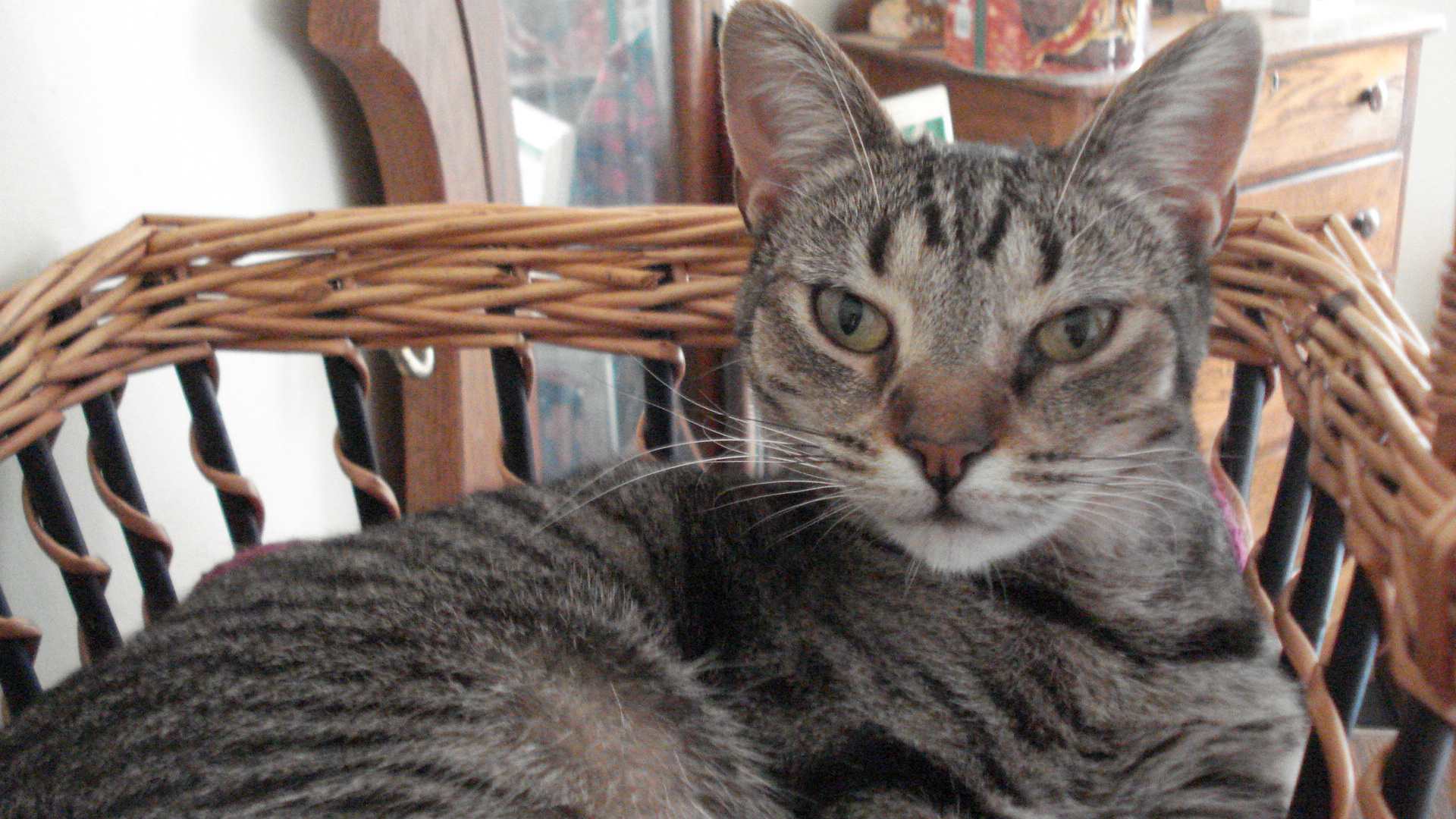 Meet Freckles, currently the youngest in our "tabby" line of permanent residents. Like most of our now permanent residents, Freckles wasn't supposed to stay here. However, like most of our other residents, she had other plans.

Freckles was born somewhere in Lewis Beach, Delaware in April, 2006. She was one of 5 kittens that was sent to Rude Ranch from the local county animal control in June of that year. The game plan was to "fix" the kittens and adopt them out. Freckles, the little brown tabby and her sister Cookie were the most affectionate the bunch, but every time they went to an adoption event, both kittens would turn into shrinking violets, and would hide from potential adopters. However, once they got back to the shelter, they would climb all over Bob and Kathy. Cookie would try to climb into Bob's shirt, while Freckles would curl around Kathy's neck and try to nurse on it. Soon both kittens were snuggling up with Bob, Kathy and the other cats every night.

Before long the summer had stretched into the fall, and both kittens, especially Freckles were still "sucking up" at the shelter to stay... whenever a family would come by to adopt, both kittens would playfully bounce around with the other kittens, then disappear. We would later find all the kittens curled up in a fur heap, sound asleep. Eventually, Cookie found a family she liked and decided to move on. However, Freckles kept working on becoming a permanent resident here. Every night she climbed up on Kathy and slept curled around her neck.

Finally, in December, 2006 we relented and offered Ms. Freckles a permanent job here at Rude Ranch.


Feckles' Story: Taking Care of the Orphans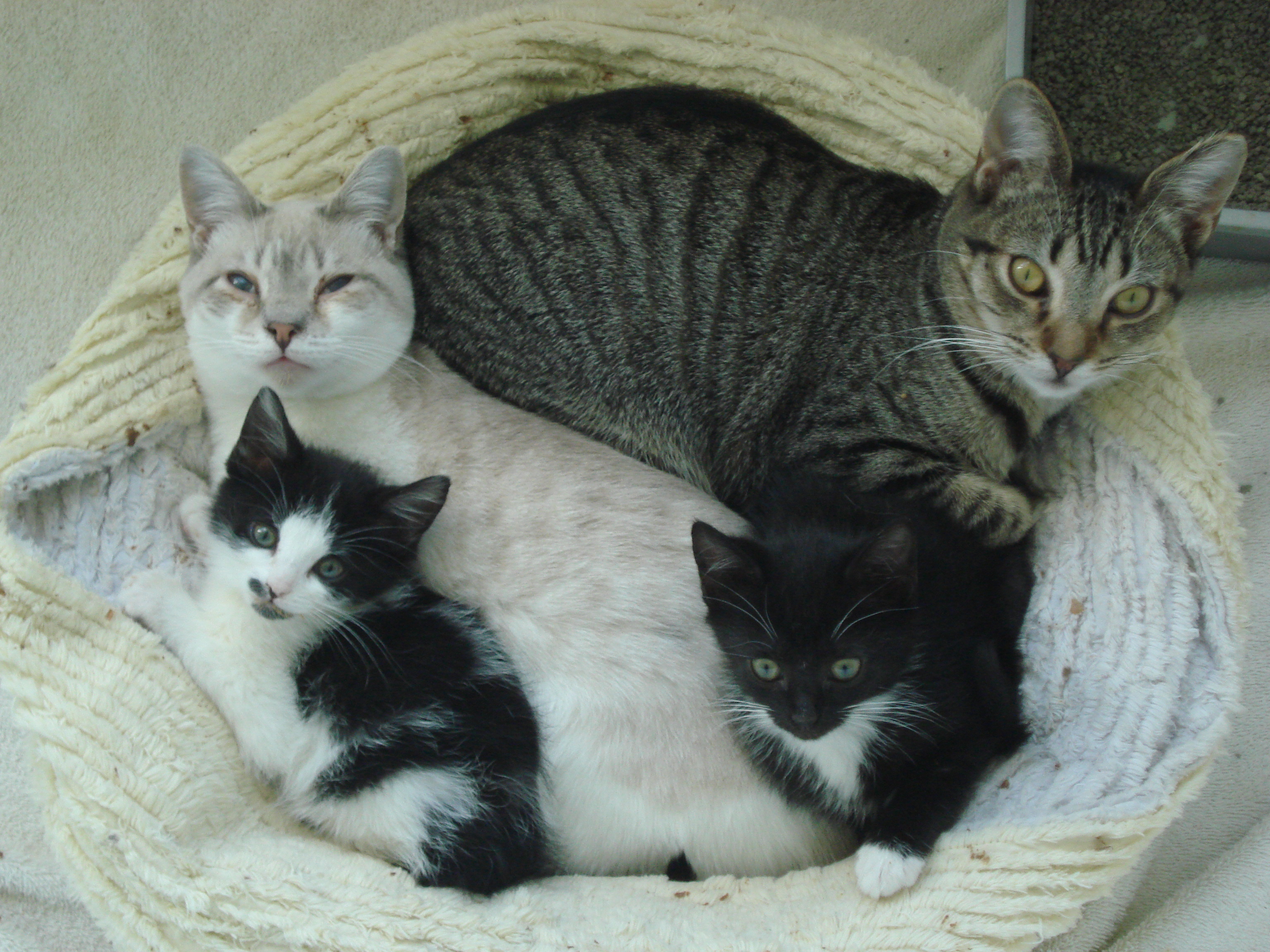 Hi! I'm Freckles, one of the youngsters here at Rude Ranch. As one of the younger furballs here, part of my job is to keep the orphans entertained so they don't annoy the older cats. Trust me, some of the older cats here can send a kitten flying into a wall from 20 feet away. (Talk about a good right hook!) Anyway, we had these two kittens come in. They were about 10 days old and only weighed about 10 ounces. One of them was hungry and pretty much didn't care what big humans were doing to him. The other kitten was hissing with everything he had (every hair on his body was standing straight up) and trying to look scary. The problem is, its really hard to puff up and look scary when you only weigh 8 ounces.

While Ceasar the border collie usually takes care of the orphans, this job fell to me when he was busy. I didn't mind too much it was kind of fun to have someone smaller to boss around once in a while. I also had fun showing the kittens (they were named Jake and Elwood, by the way) around and watching them get in trouble. (Although the Pip Squeak took the blame for the shredded paper towels, after all they were in her laundry room) I also had fun showing them all the top secret places where the fun toys were hidden. Best of all it was just fun to have someone to curl up with.